August 14, 2021
SMUS CONFERENCE BOTSWANA 2021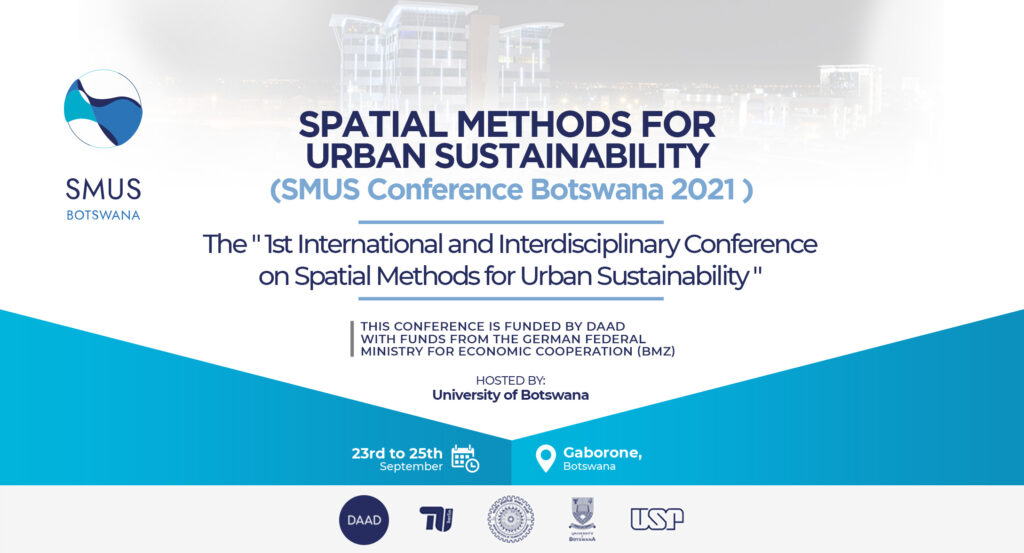 We look forward to welcoming you to the online SMUS conference Botswana from 23-25 September 2021. The call for abstracts is now closed and registration is open until the 15.09.2021 via a google form at this link: https://docs.google.com/forms/d/e/1FAIpQLSeFxCyZbvcBUeowhNOCelmWkPDE2Dyr4y-DyCTNmoLzhvqDfQ/viewform.
Please find the preliminary conference program here: https://gcsmus.org/conferences/botswana/
The technical guide, keynote speakers' biographies and the whole conference programme will be available soon. More information can be found on the RC33 Upcoming Conferences tab.
Regards
SMUS Conference organizing team,
Prof Gabriel Faimau, Lead Partner and Steering Committee Member
Global Center of Spatial Methods for Urban Sustainability (GCSMUS)