February 16, 2022
Biagio Aragona, the new Vice-president for the Program of the XX ISA World Congress: Introducing Myself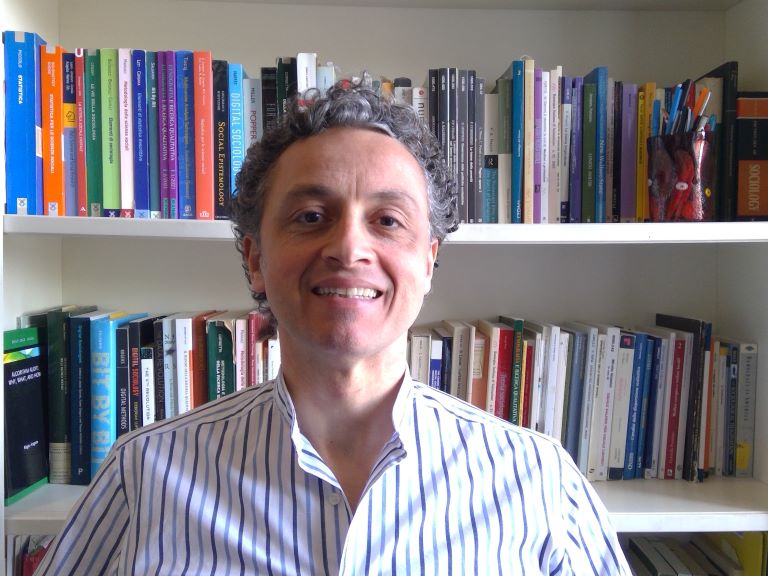 I firstly become a member of RC33 in 2008 at the 7th International Conference on Social Science Methodology, held in Naples, the place where I work now, and where I grew up as both a scholar and a person. Since then, I always have followed the activities of the Committee and presented at several sessions of conferences on Social Science Methodology.
After almost twenty years of teaching social research methods, methodology is a prominent part of my life. Since my PhD in Methods for Social Policy Analysis, I was always interested in the use of secondary data for social research. Some years ago, I engaged in digital methods and big data, and I have organized the first RC33 session on Big Data at the Vienna ISA Forum in 2016. At that time, on big data there was a strong opposition between, on one side, those who were generally more optimistic, and, on the other side, those who were generally more critical. Optimists believed the big data would have revolutionised the methods. Critics believed that big data would have become a threat to empirical sociology based on surveys and interviewing.   After some years of this opposition, today we all share the view that digital methods and big data brought about an evolution of social science epistemology and methodology.
I have further animated the RC33 community by organizing sessions in the conferences in Social Science Methodology at Leicester (2016) and Cyprus (2020), the latter unfortunately held on-line in 2021. I am not new to the management of scientific associations; I was on the board of the Research Committee of Methodology of the Italian Sociological Association (2012-2015), and I am currently on the executive board of the Italian Sociological Association (2020-2022). I have worked within these boards always keeping in mind the idea that our methods are interdisciplinary, and that is above all the methodology community that can strengthen the dialogue between the various "sociologies", the different social sciences, and the other sciences.
Becoming a Vice-president of the board of RC33 responsible for the program of the XX ISA Congress in Melbourne is for me the end of a long journey, as well as the start of a new one. The organization of conferences in these uncertain times is a challenge, but it can be also an occasion for experimenting with new forms of engagement and involvement in our community, and beyond. Thus, I will contact you soon inviting to submit sessions' proposals and abstracts, encouraging your participation in what for sure is going to be a great event.