October 18, 2021
Call for Papers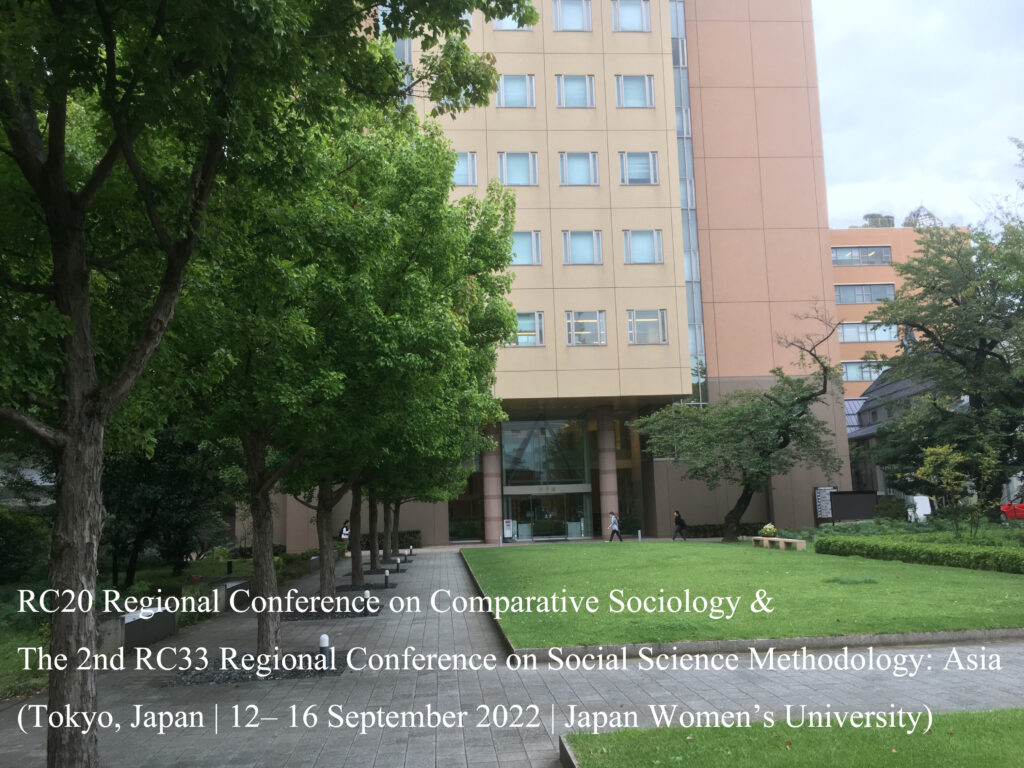 Call for Papers (deadline: 31 December 2021): The RC20 Regional Conference on Comparative Sociology & the 2nd RC33 Regional Conference on Social Science Methodology: Asia (Tokyo, Japan, 12– 16 September 2022, Japan Women's University)
Research Committee on Comparative Sociology (RC 20) & Research Committee on Logic and Methodology in Sociology (RC 33)
 RC33 is pleased to invite RC33 members to submit papers to be considered for the RC20 Regional Conference on Comparative Sociology and the 2nd RC33 Regional Conference on Social Science Methodology: Asia in Tokyo, Japan. The conference will be held from 12th to 16th September 2022.
Deadline:
31 December 2021
Guidelines for submission of papers:
The joint conference will reflect the focus of RC20, "Comparative Sociology," and that of RC33, "Social Science Methodology." We welcome papers on a diverse range of topics on these themes.
Papers should be proposed and presented in English.
Papers should be presented by oral live presentation, if accepted.
Papers should be of no more than 200 words.
Papers should be submitted through the conference site ( http://mcn-www.jwu.ac.jp/~fonaka/JC.htm ).
The deadline for submission of papers is 31 December 2021.
The timeslot for the sessions will be scheduled from 15:00 to 17:00 (Central Europe Summer Time [CEST]), which corresponds to 6:00-8:00 (US Pacific Daylight Time [PDT]), 22:00-24:00 (Japan Standard Time [JST]).
No registration fee is required for this conference.
It is planned to present the 1st RC20 Comparative Sociology Award for Best Paper.
Timeline and process are as follows:
Call for papers open (abstract submission): 27 September 2021
Close of paper submission: 31 December 2021
Submissions accepted and program prepared: 11 March 2022
Registration opened: 11 April 2022
Conference: 12– 16 September 2022
The local organizing committee:
Fumiya Onaka (Prof. Dr., Japan Women's University)
Akiko Nagai (Assoc. Prof., Japan Women's University)
This conference is supported by JWU Research Institute for Women and Careers
Contact us: jwujc2022 [at] gmail.com