May 22, 2020
Postponement: 10th RC33 conference 2020, Cyprus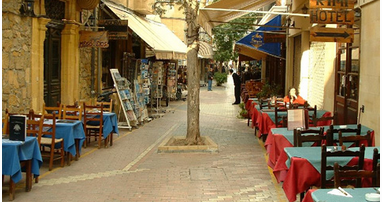 The International Conference on Social Science Methodology (RC33)
Logic and Methodology in Sociology
New conference dates: 7 – 10 September, 2021

Dear authors,
After very careful consideration of all the parameters regarding the Coronavirus outbreak, the RC33 Local Organizers have decided to postpone the conference until 7-10 of September, 2021. The main concern has been the health of all conference participants and the limitation of the spreading of this new disease. In addition, many organizations (universities, research centres and international or EU organizations) have restricted their staff mobility and reimbursement which is causing serious stress to participants.
Thus the following parameters should be noted:
1. The new dates regarding the conference are 7-10 of September, 2021.
2. The venue will remain the same, "The Landmark Hotel" in Nicosia.
3. The abstract submission system will reopen so that people may amend/update their existing work. It will also be possible to submit new work. The system will remain open until 31 of January, 2021.
4. The conference website will remain at the same address and will be updated for the 2021 edition. Please keep checking http://cyprusconferences.org/rc33 for further conference developments.
We would like to apologize for any inconvenience caused, but this decision was required in an effort to protect the health of all participants and their families/communities.
We would like to thank you for your understanding and we look forward to having you with us in Cyprus in September of 2021.
The Local Organizing Committee