March 30, 2020
Update regarding Covid-19 and RC33 conferences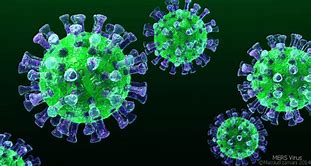 Dear RC33 members,
I hope you are all well. I will not repeat phrases that have been said a million times, but the Covid19 pandemic has put the entire world on hold. Organizing conferences seem to be less important in a time of major health concerns, quarantine and house arrest. Nevertheless, we have to make decisions on RC33's activities.
The ISA Executive Committee has decided to postpone the IV ISA Forum of Sociology in Brazil until February 23-27, 2021. Registration deadline for presenters has been extended to December 15, 2020.
RC33 will make a decision at the end of April on the RC33 conference in Cyprus scheduled 8-11 September 2020. Chances are that we will either organize an online conference or postpone the conference to 2021. We are now in the midst of discussion implications of an online conference. There are pros and cons to doing a conference online. It is of course not what we want to do, but since many conferences are being postponed, it will have a burden on conference schedules, travel and budget in 2021. In addition, organizing a conference online makes it possible for type B/C country participants to join since there is no travel, applying for VISA etc. involved. We have to take many things into consideration, such as costs, growth of the Covid-19 pandemic, internet speed, time zones, participant wishes and concerns, schedule of other conferences etc. We hope to make an educated decision at the end of April.
We postpone the joint conference: The 2nd RC33 Regional Conference on Social Science Methodology: Asia & the 1st RC20 Regional Conference on Comparative Sociology in Tokyo from 2021 to 2023 (scheduled for 9-11 September 2023).
For the moment, we stick with the conferences for Botswana 2021, Brazil 2022 and India 2023 in spring each year.
I can speak for the board of RC33 and ISA when I say you are all in our thoughts in this extraordinary period – across so many domains of crisis. I hope you are healthy and stay healthy, and you can find the strength and opportunity to make the best out of this horrible situation. Spend quality time with your families, enjoy time for yourself, relax, and stay safe. I hope to see you soon in good health and with strong spirit, so we can discuss how this extraordinary situation has affected us and sociological methods and research.
Your president,
Vera Toepoel